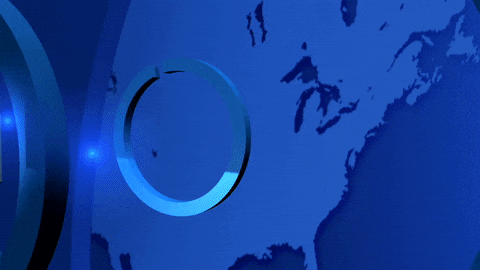 TV News
RTV 4304-001
Fall 2017
Mondays and Wednesday 2-3:15 p.m. CIS 3077
Office hours by appointment
Instructor Jeanette Abrahamsen
Jabraha3@usf.edu
@JnetAbrahamsen
813-838-7333
Course Objectives
TV News will train you to succeed in traditional television newsrooms and prepare you to lead innovation in digital media. You will engage in visual storytelling, including broadcast news, journalism and online content creation. Class time will expand upon the news writing and newsgathering elements learned in RTV 3301 and require the shooting and editing techniques from RTV 4320.
You will shoot, write, and edit TV quality stories that exemplify all the elements of good storytelling. You are expected to shoot and edit outside of class time to ensure that all projects are completed by the deadline. Deadlines are not flexible.
This course will provide an in-depth look at the broadcast news industry and expectations for your professional career. Your stories will be posted to WordPress. After this course, you should have ample examples for your professional portfolio.
Student Outcomes
Upon successful completion of this course, you should be able to:
Understand first amendment rights and how they shape the framework of news coverage.
Produce fair and balanced coverage regardless of gender, race, ethnicity, sexual orientation, and any potentially controversial topic.
Combine Associated Press writing style with visual stories to develop multimedia content for the web.
Develop unique and relevant stories that provide creative storytelling opportunities.
Follow ethical guidelines and apply them to story development.
Shoot video and interviews that are properly framed and evenly lit.
Edit visually compelling stories.
Write clear, concise, and conversational broadcast stories.
Develop a resume reel and online portfolio.
Understand why you want to work in this industry and the expectations ahead.
Required Text
Required Materials
At least two SDHC cards. Must be class 10. Minimum 8 GB. Sandisk and Transcend are good examples.
Recommended
Evaluation Guidelines
The only way to improve your visual storytelling is through repetition. You will be challenged in this course to shoot well composed and properly lit video. You will fluidly write to that video and use natural sound to help tell the story. Writing for the web is equally important so you will write complementary articles following AP style. Assignments will be done inside and outside of scheduled class time. You will be tested on various multimedia news topics and current events. An online portfolio will prepare you for the job market.
Grading
Stories (5)               60% (Videos=70% Web Articles=20% Package scripts=10%)
Story Pitches (5)   10%
Online Portfolio    15%
Participation         10%
Quizzes                    5%
A          93-100
A-        90-92
B+       87-89
B          83-86
B-        80-82
C+       77-79
C          70-76
D+       67-69
D         63-66
D-        60-63
F          59 or less
According to University policy, student may choose to withdraw from the course through October 28, 2017, with a grade of "W." After this date NO "W" grades will be granted. For further university grade details, go to http://www.ugs.usf.edu/catalogs/0102/GRADETC.HTM
Grading Criteria
A= Outstanding. Publishable quality. Excellent content ideas, writing, and reporting for appropriate style (broadcast, AP, web, mobile, social). Able to effectively shoot level and steady HD video at a variety of angles with extreme close ups. Edit with no jump cuts. Clean, consistent audio. Effective use of lighting. The content, visual and audio quality is high enough to air in country's top markets. You will have much more time to create your videos than most TV news professionals, so you will be expected to be even better. If you can create an outstanding video in a week, then you should have the skills to create *several good packages a day by the time you're hired to work at a TV station.
B= Very good. Publishable with minor changes. Good content, reporting and writing skills. Shoots quality video but has a few editing mistakes, including uneven audio levels or shaky video. Even lighting for video and/or interviews. Must have extreme close ups and proper headroom/leadroom in every shot.
C= Average work. Requites substantial changes. Scripts require rewriting, including correction of several style errors. Shaky video, several editing mistakes, uneven but still usable audio quality. Uneven lighting of video and/or interviews. Missing a variety of video angles.
D= Poor quality. Assignment has fundamental problems, week content, serious writing flaws. Multiple jump cuts in editing, unusable audio, unsteady video. Multiple shots of over and/or under exposed video.
F= Unacceptable for these reasons: late, inaccurate, incomprehensible, factual errors or misspellings. Plagiarism automatically results in an F and may warrant an F for the course or dismissal from the program. Jump cuts, unusable audio, poor video.
Attendance
Attendance is mandatory to pass this course. You are allowed two absences before attendance begins to affect your final grade. If you arrive late, leave early, or miss class, you will not be allowed to make up any in class assignments you miss. Your only exception is for a medical excuse or family emergency. Any medical excuse must be turned in the following class. Here's how your attendance will affect your grade:
0-2 absences: Great job!
3 absences: 5 points off your final course grade.
4+ absences: 10 points off your final course grade. 
Required Outside Work
With no scheduled lab time, an average of 8 to 10 hours of work per week outside class time is necessary to meet the requirements of TV News. This is in addition to study time for class and exams. This includes, but is not limited to, research, writing and editing time.
Submitting Your Assignments
Missing a deadline in the real world is grounds for termination. If you want to work in this business, you must meet your deadlines. One minute late means your assignment will not be graded and you will receive a zero for all material associated with the assignment.
I encourage you to submit all assignments as early as possible so you have time to work around any technical issues. Sometimes computers crash, the internet goes down, your edit software deletes your video, your files get corrupt. All of this has happened to me while working in a newsroom and I needed to produce my newscast anyway. Your job is not just to do well when everything is working. Your job is to do well when everything is breaking. You still need to meet every deadline regardless of what's going wrong, and things will go wrong because that is life. The sooner you accept this, the sooner you can reduce unnecessary stress in your life. Get your work done quickly and always submit before the deadline.
WordPress
Video stories must be posted to WordPress.
A YouTube link must be embedded at the TOP of the article.
The AP style web story must go underneath the video with a byline.
Clear and concise headlines must be written using SEO.
Assignments are due at the beginning of class time.
Incorrectly posting to WordPress will be an automatic 5-point deduction.
Canvas
You will submit the url of your WordPress story (containing your video and web story) to Canvas.
Paste your package script in the submission under your url before the deadline.
Late submissions will receive a zero (even one minute late, even if your computer crashed).
Submissions without signed video/photo release forms will be an automatic zero.
Make Up Policy
No make up dates are allowed for video assignments, web articles or package pitches.
Plagiarism
If you commit plagiarism in any assignment during this course, you will receive an automatic zero on the assignment and could receive a FF for the course. Plagiarism is against university policy and it could ruin your reputation in the news business. Attribute anything that is not your original idea or work. Failing to properly attribute pictures, video, or audio also qualifies as plagiarism. Ignorance is not an excuse. See our lecture on copyright, fair use and creative commons.
Participation & Twitter
You will be graded on your participation in this hands-on course. Part of your participation grade will come from a short interview you will do with your classmate in class. You will identify sharable video that you would want to watch on the USF digital network. You will find a digital media tool and show your classmates how it will help them be more innovative. You will also work together to shoot vosotvo's at WUSF-TV.
You will be required to post two original tweets (not retweets) every week of class. You will paste both tweet urls to Canvas before the deadline. Any tweets submitted past the deadline will receive a zero.
Each tweet should be valuable for your followers. No one cares that you need coffee to get you through class. This is not a valuable tweet for the masses. Your tweets should contain search engine optimized information about what you're learning or accomplishing in this course. At least one of your tweets each week should contain a visual like a photo, video or gif. Each tweet must contain #RTV4304 and @USF_ZSAMC.
You should use your Twitter account to build your professional brand. Use your real name and a professional headshot. Represent yourself and your school with integrity. Avoid using bad words, graphic or offensive content online, especially if you use hashtags or handles related to USF.
You may want to include quotes from our textbook #aimfortheheart @ATompkins. You can also reach out to some of the experts Tompkins writes about to network with other journalists. You are welcome to include my handle @JnetAbrahamsen.
Looking for valuable journalism sources on Twitter? Check out some of my Twitter lists. I encourage you to follow them.
Quizzes
You are expected to be up to date on current events. These short quizzes will help you identify important and newsworthy events.
Package Pitch
A story pitch meeting will be held in class prior to package due dates.
If you miss class on pitch day, you will receive a zero.
You must submit your package pitch on Canvas by noon on Friday before we discuss them in class. Failure to do this will result in a 10-point deduction on your pitch grade.
You must explain why your story is worthy of doing a package. Sell it to us.
Your package cannot be about an organization, person or topic you are affiliated with. You are encouraged to share those story ideas with your classmates.
You cannot interview anyone you are affiliated with (ex: Greek brother or sister, teammate, boyfriend/girlfriend, family member, etc.). This can be a conflict of interest. This may result in a zero for the entire story because this is considered unethical and unacceptable in journalism. If you have questions about whether your interview subject is a conflict of interest, please ask me before you conduct the interview.
You must identify what video you plan to shoot and when you plan to shoot it.
You must identify whom you plan to interview and why they are important to the story.
If you change your story idea, you must submit a new pitch. Failure to do so will result in a zero for the pitch grade.
Packages
If the time stamp on WordPress is after the deadline, no portion of your assignment will be graded.
Package time limit is between 1:30-1:45. Within 10 seconds of that will cost you 10 points. More than 10 seconds outside the required time will cost you 25 points.
Package must include at least three sound bites and two different interview subjects.
Each reporter package requires a standup. Nat packages without a standup may be acceptable but this must be approved by me ahead of time.
All videos must have closed captioning (via YouTube) to be ADA compliant. Videos without closed captioning will automatically lose 10 points.
Video Story Guidelines
The School of Mass Communications owns the copyright for anything you shoot, write and edit. You can use the material for personal use (i.e. resume). You are encouraged to promote the content you create on social media, but you may not redistribute/sell your stories.
You are required to use the cameras and editing equipment available at USF. If you use outside equipment and have issues, the instructor cannot help you.
You are required to shoot, write and edit every assignment individually.
All editing will be cuts only. If you want to use a video transition, it must greatly improve the video and be approved by me ahead of time.
Set up your interviews in advance. Plan ahead so you know what video you will need.
You must use an external microphone for all interviews and standups. Lav mic cables must be hidden.
Always use a tripod. There may be a rare exception to this rule, but it must be approved before deadline.
Web Article Guidelines
Must adhere to AP style guidelines (I encourage you to use AP StyleGuard).
Mandatory minimum of two quotes. For one missing quote you will automatically lose 10 points. If you have no quotes, you may lose up to 50 points.
Length should be between 200-300 words. Anything outside of this without approval will automatically lose 10 points.
Resume Reel and Online Portfolio
During your final exam period, each person will present an online portfolio.
Your presentation will be up to five minutes with five minutes allotted for feedback.
Throughout the semester, you will design and develop your own online portfolio that will include your five video packages and web articles, your resume reel, your resume and anything else you feel will sell yourself to a potential employer.
This assignment is a direct reflection of you and your ability, so make it sing.
I will meet with each of you to help you plan your portfolio.
You will be given some class time to work on your project late in the semester.
Equipment Checkout And Edit Time
Equipment and edit time must be reserved in advance at the video lab CIS 1018. Equipment is used by several classes so I encourage you to reserve your spot as soon as you can. If you wait to reserve your equipment, there may not be any available. This is grounds for a zero on your project.
Overnight checkout is available, but you must pic it up within one hour of the lab closing time and return it by 10 a.m. the following day. This ensures equipment is charged and readily available for every student. You are responsible for checking your equipment to ensure everything is included (e.g. mic cable, windscreen) and working properly (e.g. fully charged batter) before you leave the lab. Lab employees are not responsible for equipment issues. Loss or damage of equipment is the financial responsibility of the student. All students must sign liability forms before checkout or use of lab equipment is allowed.
If you do not return the camera equipment on time, you will lose checkout privileges for one week. If this impacts you completing a project, that is your fault and you will receive a zero for an incomplete assignment. If you return equipment late a second time, you will lose check out privileges for one month. Third time results in loss of equipment for the remainder of the semester.
I also encourage you to visit the USF Library Digital Media Commons (DMC) to get your hands on different types of equipment. You can get more information about the services available to USF students here: http://www.lib.usf.edu/dmc/
Sale Of Notes / Recording of Class Lectures
Lectures given in this class are the property of Jeanette Abrahamsen. Notes or media may not be sold. Lectures may not be recorded without my permission.
USF Policies
Early Notification Requirement for Observed Religious Days – Students who anticipate the necessity of being absent from class due to the observation of a major religious observance must provide notice of the date(s) to the instructor, in writing, at the beginning of the term. http://www.ugs.usf.edu/policy/ReligiousDays.pdf
Academic Integrity of Students http://www.ugs.usf.edu/policy/AcademicIntegrityOfStudents.pdf
Disruption of the Academic Process http://www.ugs.usf.edu/policy/DisruptionOfAcademicProcess.pdf
Student Academic Grievance Procedures http://www.ugs.usf.edu/policy/StudentAcademicGrievanceProcedures.pdf
Students with Disabilities
Students in need of academic accommodations for a disability may consult with the office of Students with Disabilities Services to arrange appropriate accommodations. Students are required to give reasonable notice prior to requesting an accommodation. http://www.asasd.usf.edu/Students.asp
SafeAssign Privacy Policy
In order to comply with privacy laws, students are not required to include personal identifying information, such as your name, in the body of the document. Submitting to the SafeAssign Global Reference Database allows papers from other institutions to be checked against your paper to protect the originality of your work across institutions. Please follow your instructor's instructions carefully regarding what identifying information to include. Blackboard Quick Reference Guide – Submitting SafeAssignments
University Emergency Policy
In the event of an emergency, it may be necessary for USF to suspend normal operations. During this time, USF may opt to continue delivery of instruction through methods that include but are not limited to: Canvas, Elluminate, Skype, and email messaging and/or an alternate schedule. It's the responsibility of the student to monitor Blackboard site for each class for course specific communication, and the main USF, College, and department websites, emails, and MoBull messages for important general information.
Class Schedule (subject to change)
August 21
First day of class! Sign lab forms
August 23
Digital Network video discussion post due. Be prepared to contribute and share your opinion about types digital video content you want to watch and create. Which video channels would make you click? Which distribution methods are most effective to you? Does live matter? How would you promote the digital network? Would you read a daily newsletter? How about a weekly one?
August 28
How to use professional video cameras
Read ch. 7 Why pictures are so powerful
Read ch. 9 Video and visual techniques
How to use natural lighting and lighting kits
Read ch. 8 The vital role of lighting
August 30
Camera training (CIS 1021) Interview a classmate, shoot, ingest, adjust, export using Adobe Premiere Pro. Post discussion on Canvas.
September 4
NO CLASS LABOR DAY
September 6
Pitch meeting #1
September 11 CLASS CANCELED
September 13 CLASS CANCELED
September 18
Storytelling
Before Class Read ch. 1 Aim for the heart
Before Class Read ch. 2 The shape of the story
Before Class Read ch. 3 Find memorable characters
In class we will review:
TV News Stories
What's Wrong With This Picture?
September 20
Before class read: Associated Press style writing for the web
Before class read: Search engine optimization for writing headlines
Before class read ch. 13 Field tricks from the pros
During class, we will go over:
How to shoot creative and valuable standups
Tips from MMJs http://www.tvnewsstorytellers.com/category/a-mmj-life/
Day in the life of an MMJ
September 25
Pkg #1 due: watch pkgs in class
September 27
GUEST SPEAKER: Tina Meketa (aka Tina Stein)
Before Tina was hired as USF's Assistant Director of National and Health Media Relations, she anchored and reported TV news in Illinois and Indiana. She focused on investigative reporting.
Tina's LinkedIn: https://www.linkedin.com/in/tina-meketa-44a53317/
Here are some videos of Tina:
https://www.youtube.com/watch?v=7FejwWSu9ss
https://vimeo.com/54799802
October 2
Pitch meeting #2
October 4
Read ch. 8 The art of the interview
During class we will go over:
Tips for conducting meaningful interviews
StoryCorps: Listen, Honor, Share
October 9
Where to find story ideas
Read ch.11 The sound of the story
October 11
Al Tompkins Storytelling Workshop video 

October 16
Pkg #2 due: watch pkgs in class

October 18
Finish watching pkg 2 in class
October 23
Pitch meeting #3
October 25
Jobs, resumes, resume reels and YouTube channels
Read ch. 20 surviving and thriving in today's tv newsroom
October 30
Before class read:
Graphics and data journalism
Infographics
Before class read ch. 10 and ch. 14 tell the story with social media and online
In class we will cover:
Multimedia Tools
Social Media
Digital media, live streaming, robot reporters and the future of news
November 1
Pkg #3 due
November 6
Pitch meeting #4
November 8
Producing newscasts
November 13
Read ch. 15 ethics and broadcast journalists: seek truth
Read ch. 16 ethics and broadcast journalists: act independently
Read ch. 17 ethics and broadcast journalists: minimize harm 
November 15
Pkg #4 due
November 20
Pitch meeting #5
November 22
NO CLASS Reading Day
November 27
Work on portfolio in class
November 29
Pkg #5 due
December 4 12:30-2:30 p.m.
Online Portfolio Presentations